Director's Corner

$10 - some say that's the cost of three cups of Starbucks. Others might say, a ticket to the Reading Phillies. Others might say, a few lottery tickets.
To the library, $10 is the average amount our residents pay in taxes each year for the library. We say "average" because, depending on the assessment of your house, the average might be $7-12.
The school district's appropriation to the library will end this year - a loss of $440,000 per year to the library. Without these funds, the library will receive $10 per resident per year (not $20).
Down 309, in Horsham, residents are taxed $42 per year for their library. In Cheltenham, it's $40; in Abington, $35. Upper and Lower Merion residents are taxed $63 per year. In Lansdale, it's $23.50. Residents of Wissahickon, Upper Moreland, and Whitemarsh all pay $26-27 library tax.
IVPL has done a magnificent job of serving the community on appropriations of $20 per resident per year. But next year it will drop to $10. We cannot remain open seven days a week, plan hundreds of programs and storyhours, have an excellent staff to serve you with up-to-date resources, and provide internet workstations for only $10 per resident per year.
Now is the time to let your township or borough know how much you need the library. There is a proposal before the Task Force Funding Committee that municipal contributions to the library be doubled, from .157 to .33 mills (in dollars, about $10 to $20 per resident, per year) beginning in 2014. Your voices mean a lot. Thank you for supporting this wonderful community resource.
Seniors Town Hall with Congressman Fitzpatrick


Tuesday, May 1, 2-3pm

Join Congressman Mike Fitzpatrick for a Seniors Town Hall on Tuesday, May 1 in IVPL's Community Room.
How would this sign look outside your library?

The fact is that the library faces huge budget issues because the school district will no longer fund library operations after 2012.
There is a proposal on the table for your township supervisors and borough council members to increase the millage for the library - from .165 to .33. The library tax would go from $10 to $20, on average, depending on your assessment.
This proposal was made by Douglas Gifford, chair of the Lower Salford Supervisors, because, as it puts it, "it is the right thing to do," and this is a wise investment in our community.
What can YOU do?
Talk to your township or borough. Let your voice be heard. Tell them you support additional funding for library services. Tell them you want the library open 65 hours a week, not 15.
Click on a link below for contact information, or attend a meeting. Meetings are held as follows:
Franconia Twp. 3rd Monday, 7 pm
Lower Salford Twp. 1st Wednesday, 7 pm
Salford Twp. 3rd Wednesday, 7:30 pm
Souderton Boro 1st Monday, 7:30 pm
Telford Boro 1st Monday, 7:30 pm
Upper Salford Twp. 2nd Tuesday, 7:30 pm
Brews for Books - Save the Date

Join us on July 28 for a beer tasting event in support of your library.

Meet area brewers and sample their beers.
Q&A with the brewers.
Learn about home brewing.
Sample food from local restaurants and food producers.

Check out our Facebook page for news and updates: www.brewsforbooks.org.

$35 in advance/$40 at the door.

For additional information call 215-723-9109 or email info@brewsforbooks.org.

Indian Valley Jr. Women's Club Herb & Flower Sale


Saturday, May 5, 10:00am to 1:00pm


Join us on May 5, for the very popular annual herb sale sponsored by the Indian Valley Junior Women's Club. Choices are extensive, prices are reasonable, and all proceeds go to the library!

New this year...

In addition to our selection of herbs we will be taking pre-orders for
Old Glory Hanging Basket
"Instant Gardens" and "Old Glory" hanging baskets to help decorate our community for Souderton's 125th Anniversary.
"Old Glory" Hanging Baskets - $25.00
"Instant Gardens" will consist of 7 - #4 pots of red geraniums, white wave petunias, and blue salvia along with a flag showing your support for our community and the Indian Valley Public Library. The gardens are available for $22.00.
Place your pre-orders at the Reference Desk or email bevholzer@hotmail.com. Orders may be picked up at the library on May 5th or other arrangements may be made.
Penn Foundation Art and Poetry Show and Sale


All proceeds go directly to artists, residents of Bucks and Montgomery Counties who are recovering from mental illness or additions. For more information, contact Lisa Dembrosky at 215-257-4760.
Grow Your Own Butterfly Garden

Seeds for Sale
Last summer, many people inquired about the plants in the library's Butterfly Garden, and we promised that we would have seeds to sell this year from several of the plants. Seeds are on sale at the front desk.
Having Your Ancestors for Lunch

Join us for lunchtime programs on genealogy: bring a brown-bag lunch if you like.

Saturdays from 11am to 12:15pm
May 5, June 2, July 21, August 11, September 1, October 20

What will we do?
11-11:45: Topics of interest -- what's new in the genealogy world, what the library can do for you, how to get started, etc.

11:45-12:15: Do-you-own-research (with help!) and share your genealogy quests.

Meet in the PA Room or the computer lab (depending on the topic).
Register at the Reference Desk or via email: mporter@ivpl.org.
Free and open to everyone.

Buy 10 DVD or Audiobook Rentals, Get One Free

Get one free rental when you check out 10 feature films or 10 audiobooks. Buy an IVPL DVD punch card for $20 or an audiobook punch card for $10, get your card stamped every time you rent a item, and your eleventh checkout is free.

Purchase your cards at the Front Desk.

Coming Soon - Check Out an eReader

Soon you will be able to check out an eReader (Sony, Nook or Kindle) loaded full of eBooks. Always wanted to try one out but not sure if you like eBooks? Need something lightweight to take on a trip? Stay tuned!
Find Answers to Your Medicare Questions

Do you have questions about your Medicare plan? Are you wondering whether you've made the right choices? APPRISE volunteer Roy Jannenga will be at the library on the second Wednesday evening of each month, starting at 7:00 pm, to answer your questions.
APPRISE is a free health insurance counseling program designed to help older Pennsylvanians with Medicare.
Second Fridays

All A
coustic / All Local -- Performers Under 20
Friday, May 11, 7:00 pm
*note the special start time*
Featuring IVPL's own Dan Suardi and Tyler McMaster, plus others.
Open to all, free of charge. Bring your friends.
Special thanks to the Pharo Family Fund for sponsoring Second Fridays 2012.
Monday Morning Book Club

IVPL's Monday Morning Book Club meets the second Monday of every month at 10 am. We'll read books from IVPL's Book-Club-in-a-Bag.

This month we'll discuss

The English Patient

by Michael Ondaatje. Please register for the book club by calling the Reference Desk 215-723-9109 or email lbeck@ivpl.org.

Thursday Evening Book Discussion


May 3, 7:00 pm



The Evolution of Bruno Littlemore

, by Benjamin Hale.


Anyone is welcome to attend

.

Book discussions occur from 7:00-8:30 pm on the first Thursday of every month from October through May.
There is no fee, but please register to reserve your space.

Mystery Book Discussion

Wednesday, May 9, 2:30 - 4:00 pm
Claire De Witt and the City of the Dead, by Sara Gran
Interested in discussing mystery, murder, and intrigue? This group meets on the second Wednesday of the month, 2:30 - 4:00 pm. Limited copies of each book are available at the library. Call the Reference Desk to register. Check the website for
future book selections
.
Stammtisch
Sprechen Sie Deutsch? If you speak
(any level of ) German and would like to practice conversation, please feel free to join this group on the last Tuesday evening of each month at 7 pm in
one of the library's study rooms.


The topics vary, as does the fluency. We tend to be informal, and the intent is to support each other in improving our ability to communicate about all kinds of things! There is no cost to attend. If you would like more information, please contact Jean Godsall-Myers,
wittjgm@gmail.com
.
Movie Night


Tuesday,
May 15, 6:00 pm

Watch a movie on our big screen, and stay after to discuss it with other movie fans. Movie titles will be posted in the library.

Socrates Cafe

Sunday, May 6, 1:30 - 3:00 pm
Tuesday, May 15, 10:00 - 11:30 am
These are one-and-a-half hour, informal conversations that anyone is welcome to join. Discussion topics emerge from the interest of the participants.
Forgotten Voices Poetry Group

Poets and poetry lovers are invited to Forgotten Voices meetings, held on the first Saturday of each month at 1 pm at the library.

The group has been meeting at the library for more than 20 years and is led by Joanne Leva, creator of the Montgomery County Poet Laureate program. You can share poetry that you've written, read poetry that you love, or simply listen to poetry read by others. Guest speakers are sometimes invited.
IVPL Writer's Group
Always wanted to write something but weren't sure where to begin? Or are you already working on a novel, short story, or memoir? Join the IVPL Writer's Group!

Join us on Sunday, May 20 at 2:00 pm.

We will meet once a month to share work, give and receive feedback, and talk about writing. For more information, go to the Writer's Group webpage, or contact the group at ivpl-writers-group@googlegroups.com.

Science in the Summer

This summer's theme: Simple Machines
Monday, June 25 - Thursday, June 28
Get Ready for Science in the Summer at IVPL! GlaxoSmithKline's Science in the Summer is a free science education program that helps elementary school children "grow into science."
For children entering grades 2 or 3:
Morning Session: 10:00 - 10:45 am
Afternoon Session: 1:00 - 1:45 pm
For children entering grades 4, 5, or 6:
Morning Session: 11:15 - 12:00 noon
Afternoon Session : 2:15 - 3:00 pm

Lottery began on April 1. Please come in to the library to fill out a registration form for the lottery. No phone or email registrations will be taken. Those selected to participate will be notified by mail the first week of May.

PLEASE REMEMBER THAT THERE IS SPACE FOR ONLY 64 STUDENTS.
Spring Children's Programs

Mommy and Me Special Stories
Wednesday, May 9 at 7:00pm
Join us for special stories with Mom or other female role model (Grandmas, Aunts, big Sisters, neighbors and friends welcome!) for stories and a special craft.
Lunch Bunch Story Time
Every Wednesday at 11:00 am, May through July. Join us for stories outside (weather permitting) under our shady trees. Bring your lunch. All ages welcome. No signup required.
Bedtime Stories
Every Wednesday evening at 7 pm, May through August 15. Turn off the TV and log off the computer! Use your imagination and enjoy an evening of stories and finger plays. Wear your PJs and bring the whole family. No registration required.
**Be sure to try our new web sites for Preschoolers, School Age Kids, and Teens.**
---
IVPL Kids Happenings on Twitter
Want to find out the latest happenings in the Children's Room? Can't remember when story time starts? Want to participate in fun contests that can win your child free books? Then follow Indian Valley Public Library Kid's Room on twitter @IVPLKids.
Programs for Teens


Join the Teen Advisory Board
The Teen Advisory Board (TAB) is a group that meets every other month to plan teen programs and suggest books and other materials for the library. Join us for a meeting to hang out, get involved, and be part of your library. Fill out the online application on the Teen Page of the website if you are interested in joining.



Free Comic Book Day
IVPL is a host site for Free Comic Book Day. Come into the library on Saturday, May 5 from 10 am to 5 pm and get your free comic book while supplies last!



Gaming Club
Monday, May 14. Meet at 6:30 pm in the Community Room.

Join us to play our newest Wii games!
Bring some of your favorites and your controller!
Snacks provided! Email Ms Sara @ sfigueroa@ivpl.org for more info.
Suggestions for programs? Email Ms. Sara at sfigueroa@ivpl.org.
Knitwits

Every Monday afternoon at 3:00 pm in Study Room 1.

Bring your projects, ideas, knitting needles, and friends. Hot drinks, snacks, and good company guaranteed. Knitting consultations and coaching available.
Hope's Hookers Crochet Group

Meets every Tuesday evening at 7:00 pm in one of our study rooms.

Join others who love to crochet!
Support




the Library




Enclosed is my donation for $___________.

Name: ______________________________


Address: ____________________________
____________________________________



Make donations payable to Indian Valley Public Library.
Send or drop off donations to 100 E. Church Avenue, Telford, PA 18969.

That's all for now. See you next month!



Indian Valley Public Library
Holiday Hours


Thursday, May 10
9:00 am - 9:00 pm

Tuesday, May 15
9:00 am - 9:00 pm

Thursday, May 24
9:00 am - 9:00 pm

**Dates may change due to availability of staff.

Handwriting Analysis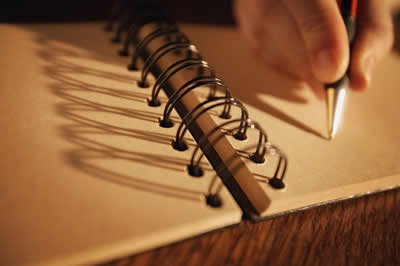 News

from

the world of handwriting and personality. This group will meet in IVPL's Community Room on Saturday, May 19, 10am - 5pm. You may bring in handwriting samples, which will be analyzed at no charge.
Led by Allan Grim, author of Strokes: Inside the Fascinating, Mysterious World of Handwriting Analysis.
IVPL Mobile Site

Click
here
to try the IVPL mobile website, optimized for your mobile device--tablet or smartphone. Our mobile site enables you to search the library catalog, check your account and access the most important library info easily on your device.
Search the Philadelphia Inquirer Online
Search the Philadelphia Inquirer online through the IVPL website. Go to www.ivpl.org and find the Inquirer logo on the right side of the home page. You will need your library card number to access the Inquirer online. Includes access to 1/1/1981 to the present.

Free eBooks







You can download eBooks for free onto your Kindle, Nook, iPad, iPhone and many other devices through the library website.

Click the Download Audiobooks & eBooks link on the IVPL website, log in with your library card, and download eBooks to your computer, eReader, or mobile device (click here for a list of compatible devices).

Support Your Library

If you would like to make a tax-deductible donation to the library by credit card or Pay Pal, click the Donate button on the IVPL homepage.

To send us a donation, print and fill out the coupon at the bottom of this newsletter, and include it with your check payable to

Indian Valley Public Library

.

Thank you for your support!
Magazine Exchange

Exchange your magazines the second Saturday of each month from 10:00 am to 12:00 pm in the IVPL
Reading Room.
Bring some and take some.
All ages are welcome.
Follow Us on Facebook

Email Notifications

IVPL sends email notifications for holds and overdues.

To receive notifications, please send your email address to refdesk@ivpl.org. If we do not have your email address on file, you will receive notifications via snail mail.

Please note: Receipt of this newsletter does not mean we have your email address for notices. Please check with the Reference Desk if you are unsure.

We Love Recycling!

Please bring the following items to our green and yellow bins (in the side parking lot):

Catalogs, magazines, newspapers, junk mail, TV guides, ad circulars, folders, construction paper, poster paper (no phone books or cardboard).

Souderton-Telford Main Streets

Where do you go to find out news and information about your town? Try the Souderton-Telford Main Streets website (
http://www.stmainst.org
). There you will find the latest about the farmers market, restaurants, arts and community events, revitalization projects, and much more.
While you are there, sign up for their very informative email newsletter!